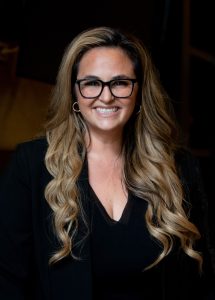 Amanda aspires to live in a world where the core value of all human interaction is integrity, every meeting is made over iced coffee and the lost art of conversation is restored to its rightful glory.
Amanda is a positive thinking, relationship focused Real Estate Broker in Florida, who co-owns and operates an independent brokerage, The Real Estate Shoppe. The Real Estate Shoppe has a headquarters in Fort Lauderdale & Orlando and serves 27 counties from Orlando South, coast to coast. In the last three years, Amanda has increased the brokerage agent count and doubled transaction volume while streamlining processes & procedures for better overall outcomes. Amanda thrives in the joy & responsibility of building the business operations of the entire brokerage and is dedicated to improving the way every day members of the community buy & sell real estate.
With more than 10 years of experience in fundraising and non-profit operations, she realized that the relationship building component was missing in Real Estate. By applying classic stewardship strategies normally found in the Nonprofit world to the chaotic industry of Real Estate, Amanda has incubated and executed complicated relationship-building campaigns resulting in higher quality leads and a higher close rate for her agents. Amanda is always reinventing her strategies and thrives in her ability to communicate the same messages in creative but simple ways to capture and engage her audience.
When she's not thinking of a master plan, she's serving on the Professional Development Committee for the Broward, Palm Beaches & St. Lucie Realtors. Amanda also serves her community by volunteering on the board of her children's PTA, offering her skills as a Board Member for Florida Children's Theatre, as a member of Leadership Broward Class XXLI and as a member of the Children's Diagnostic and Treatment Center's Transformers.
Amanda lives in Parkland, FL with her Business & Life Partner Javier, two daughters, Alexandria & Milena, dogs Jack and Captain and a hamster named Mr. Rocket Hamilton. When they're not working on The Real Estate Shoppe, they enjoy road trips with the family and days off by the pool.