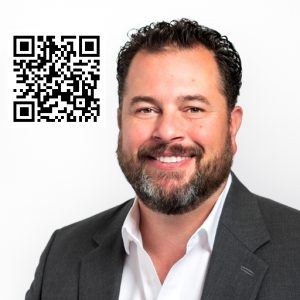 A coach at heart, Mike's passion is to serve and impact others by helping them achieve more. Both in business and on the basketball court, he empowers people to accomplish ambitious results. His enthusiastic energy is reflected in his 20 years coaching basketball which includes winning a National Championship in 2009 as an assistant coach of the Spalding University Women's Basketball team. Through his community involvement, Mike has been integral in continuing the tradition of excellence of the Kentucky Derby Festival Basketball Classic, and as a chair of recruiting for the program, has managed to recruit 22 high school seniors who went on to be NBA draft picks to play in the event.
Mike is a coach when it comes to business, as well. As a Realtor and business owner, Mike is highly decorated, a top-producing agent who thrived building his business during the recession. Mike opened his independent, boutique brokerage, RE Solutions, in 2011 to have a company that is completely aligned with his core values and principles. In 2013, his company won the LEO Reader's Choice Award for Louisville's Best Real Estate Agency. His agency was much smaller than the competition but was recognized for its commitment to service and results. Mike was selected as a "40 Under Forty" business leader in 2016 by Louisville's Business First. His agency was also chosen as a GLI INCredible Award finalist for small business of the year in 2018. Mike has been a Buffini & Co Certified Mentor since 2010 & he is also 12 Week Year Certified Trainer.
He serves on the Board of Directors of the Kentucky Derby Festival. Mike recently joined forces with New York Times best-selling author Michael Lennington (The 12 Week Year) and executive coach Kristin Tabbert to host the FOCUS | EXECUTE | WIN podcast, helping people strategize their potential to optimize their performance both professionally and personally. The three collaborate on executive team training and presenting. Mike has been a featured presenter across the country including the prestigious Inman Connect Now conference.
Born and raised in Louisville, Kentucky, Mike is married to his high school sweetheart and today they are both business partners and parents to two children. His career, service, and personal life all focus on helping others accomplishing more.